Contact Us
CanAg Diagnostics (Beijing) Co., Ltd.
Room 1151, Hotel Nikko New Century Beijing Office Tower Building,
No.6 Southern Road Capital Gym, Haidian District, Beijing, China
Post code: 100044
Tel: +86 10 8528 8156 68492672
Fax: +86 10 8528 8382
E-mail :canag@canag.com.cn
logistics Department
Tel: +86 10 88431258/2778/2621
Fax: +86 10 88434018
E-mail:order@canag.com.cn
Fujirebio Diagnostics, Inc., using over 20 years of Quality Control manufacturing experience and a proven track record as a diagnostic control provider, is pleased to present its Multi-Constituent Controls.  The Multi-Constituent Controls can be used to evaluate laboratory in-vitro diagnostic procedures and techniques.
Laboratories can utilize the Fujirebio Diagnostics Multi-Constituent Controls as an independent internal control to monitor the performance of their laboratory testing.
Fujirebio Diagnostics provides laboratories with the performance they need and the expertise they expect.
Look closer. Perform better. Deliver More.
Value Assigned for the most common immunoassay automated platforms and manual methods
Reputation as a "high quality" IVD manufacturer, "gold standard" for tumor markers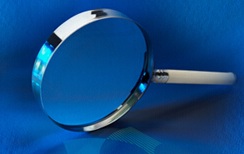 Look closer. Perform better. Deliver More.